We get asked a lot- where do I start? What should we look at lighting for my home? We work with homeowner's to achieve their goals but if you don't know where to start in planning for your landscape lighting system, we are happy to share some of the most common places we see homeowner's enjoying outdoor lighting on their property!
Architecture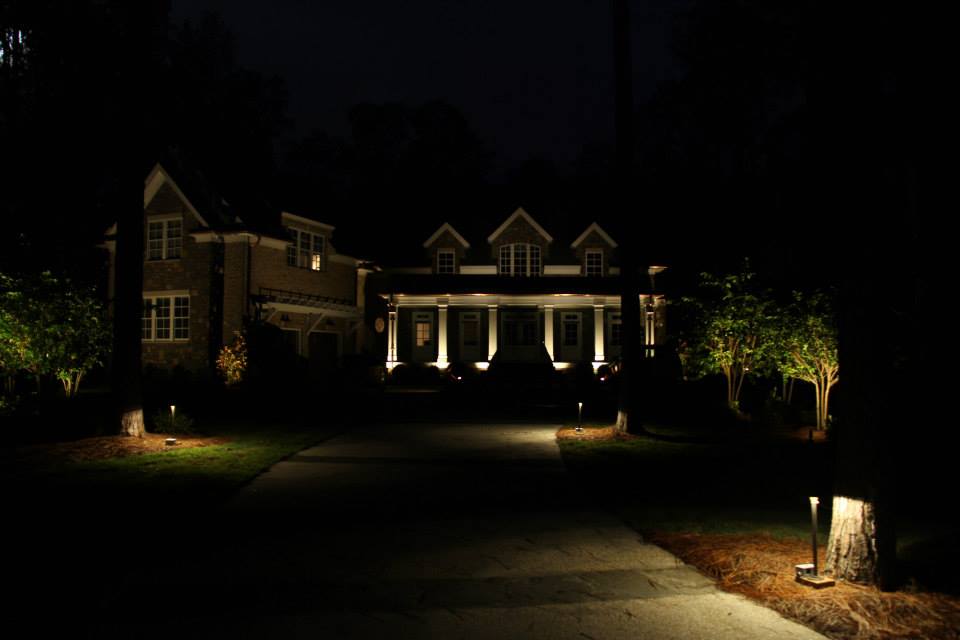 Stones, archways, dramatic front entryways, and columns are all beautiful features that many of our customers desire to stand out in the night. In fact, many paid extra when building their homes and the addition of outdoor lighting can improve the curb appeal when they pull in from work and the sun has gone down, reminding them each evening of just what they fell in love with in their home.
Pool Area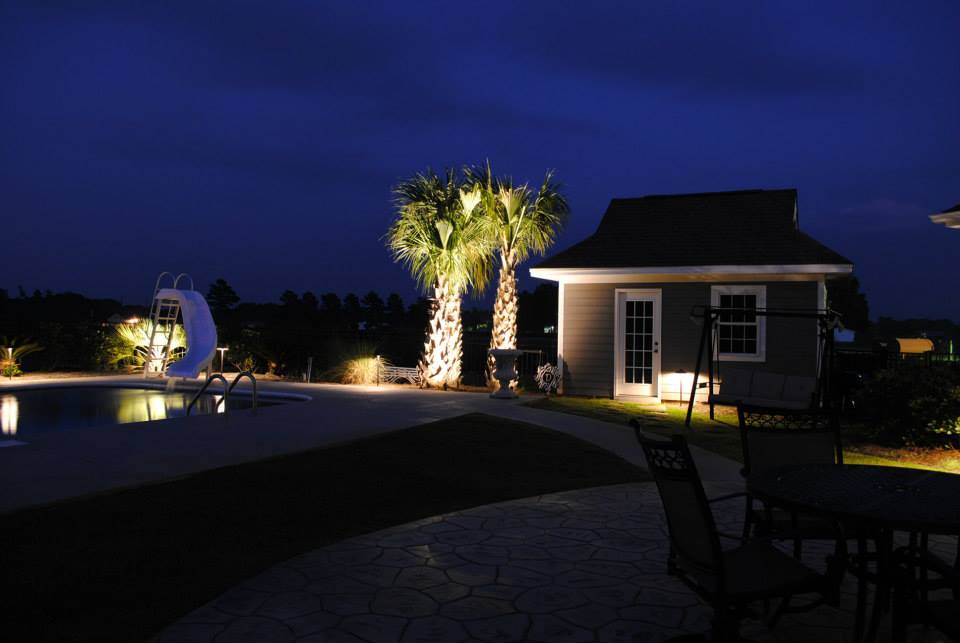 Create a safe and fun atmosphere for swimming even after the sun goes down with the addition of pool area lighting. This can help prevent slips on your concrete deck and allow your guests swimming to take appreciation in your surrounding landscaping you have invested so much in!
Outdoor Living Spaces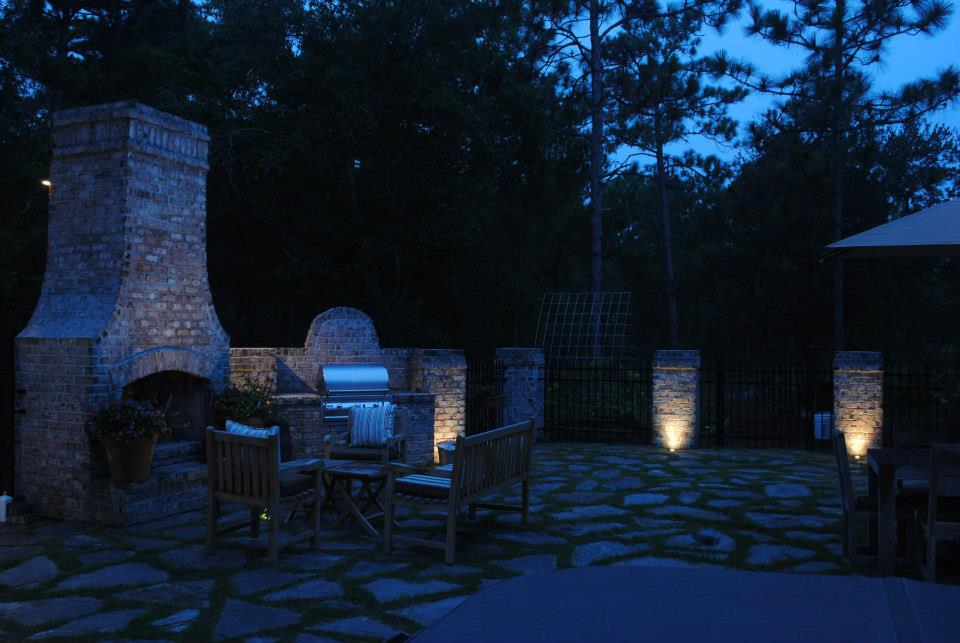 If you are a major entertainer or even if you just like to enjoy some alone time after a long week in your backyard, illuminating your outdoor living space is the perfect solution to allow enjoyment of your deck or patio at all times of the night. Many of our customers have outdoor kitchens, TVs, decks, patios, or even just outdoor furniture and landscaping that they take pride in and would like to be able to entertain in that space after dark. Prestige Outdoor Lighting has a decade of experience in providing quality design for landscape lighting for outdoor living spaces in the Wilmington NC and Myrtle Beach SC areas.
Water Features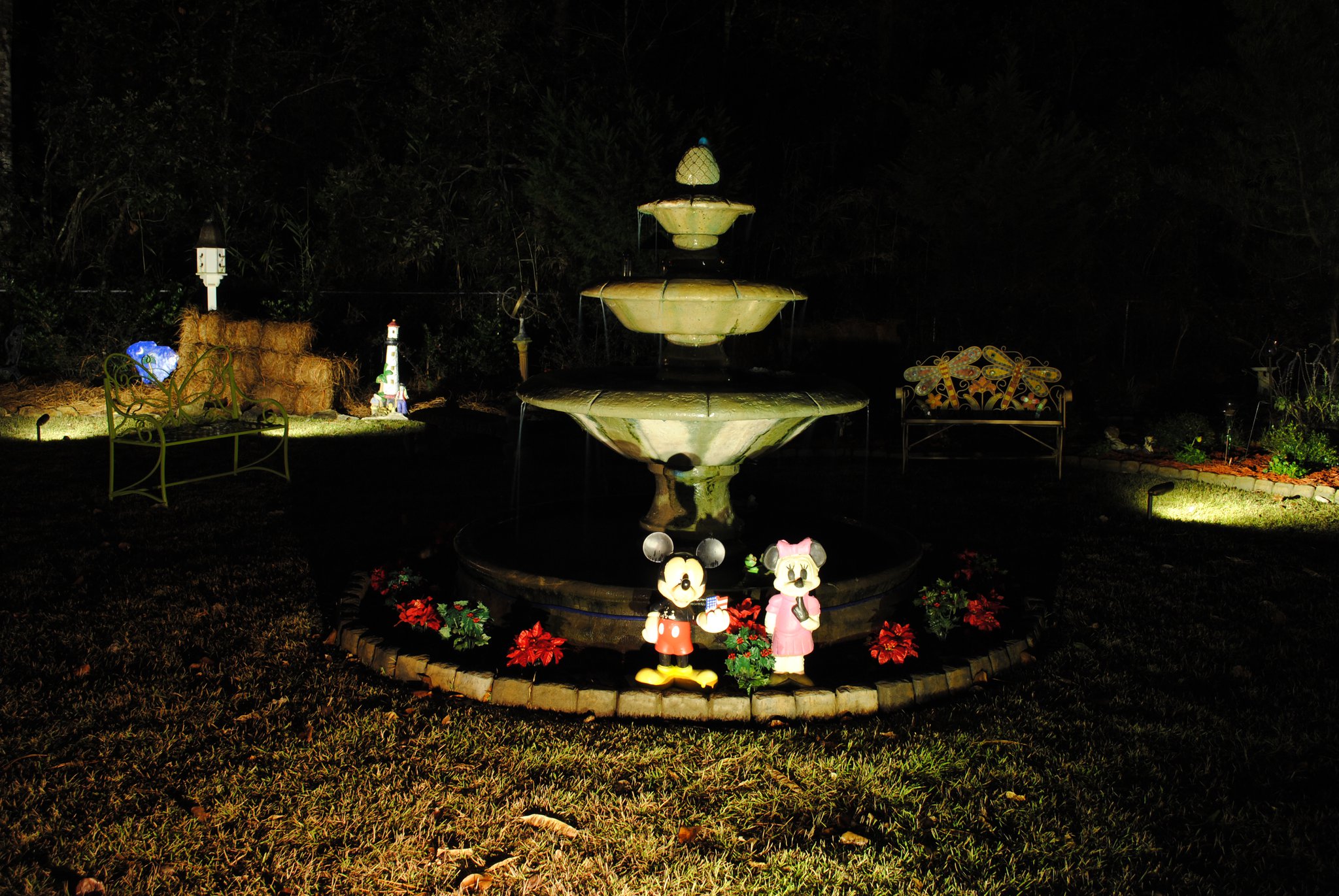 We have several homeowners with water features on their property that are lost in the darkness. Add lighting so you can enjoy your fountain or bird bath at all hours.
Pathways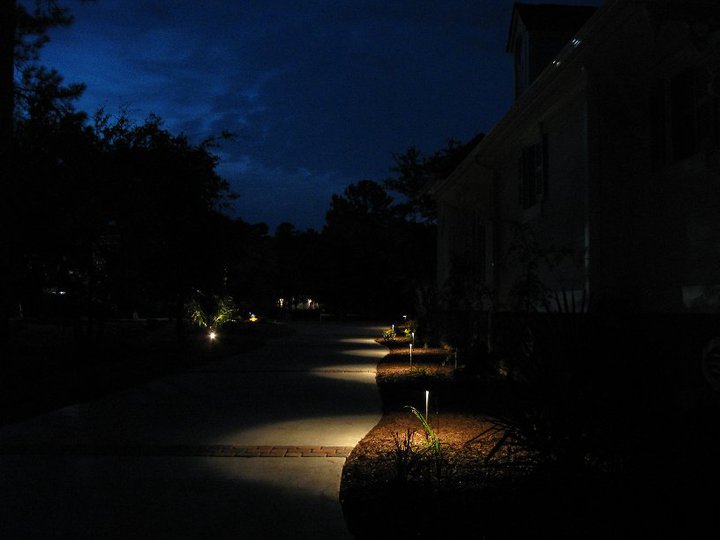 The last thing you want is for a guest or yourself to take a tumble when you're traveling between your outdoor living space and home on a path. Bring any unwanted obstacles such as rocks or debris that could have fallen or even just an uneven or bumpy path to view in the dark with the addition of pathway lighting.
Trees
SEE MORE ON TREE LIGHTING: https://prestigeoutdoorlighting.com/tree-lighting/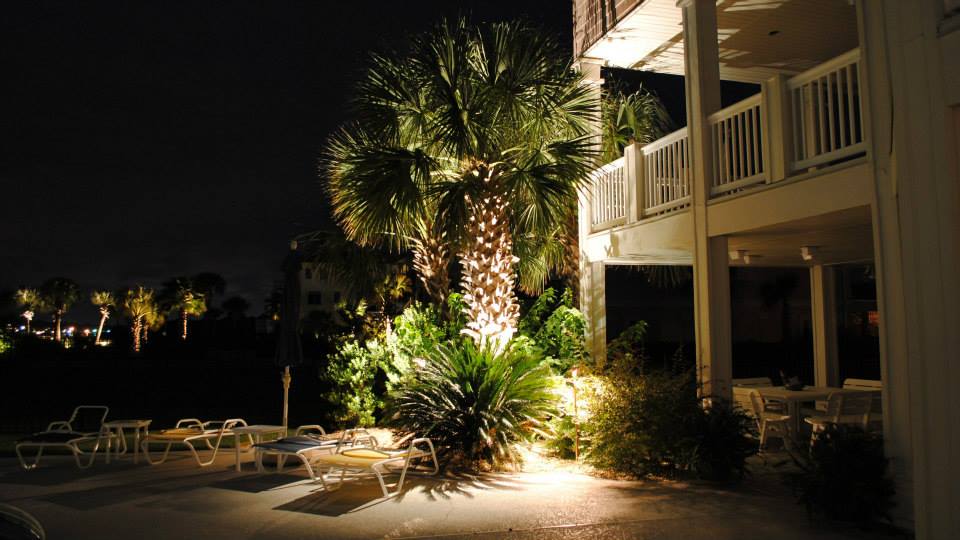 Prestige Outdoor Lighting has a background in illuminating several types of trees. Living on the coast we are no stranger to illuminating palm trees, both on residential and commercial properties. We can ensure your tree lighting ties into your existing home lighting system or create a colorful and eclectic look if you are looking to bring your outdoor dining to life at your restaurant.
Flagpoles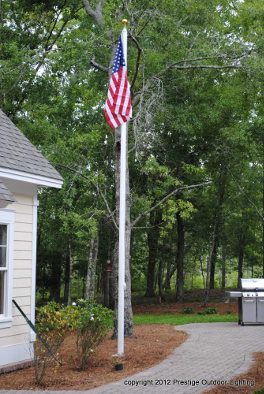 Federal law according to Senate.gov states "when a patriotic effect is desired, the flag may be displayed 24 hours a day if properly illuminated during the hours of darkness." Our team is happy to ensure your flagpole is properly illuminated at all hours!
Mailboxes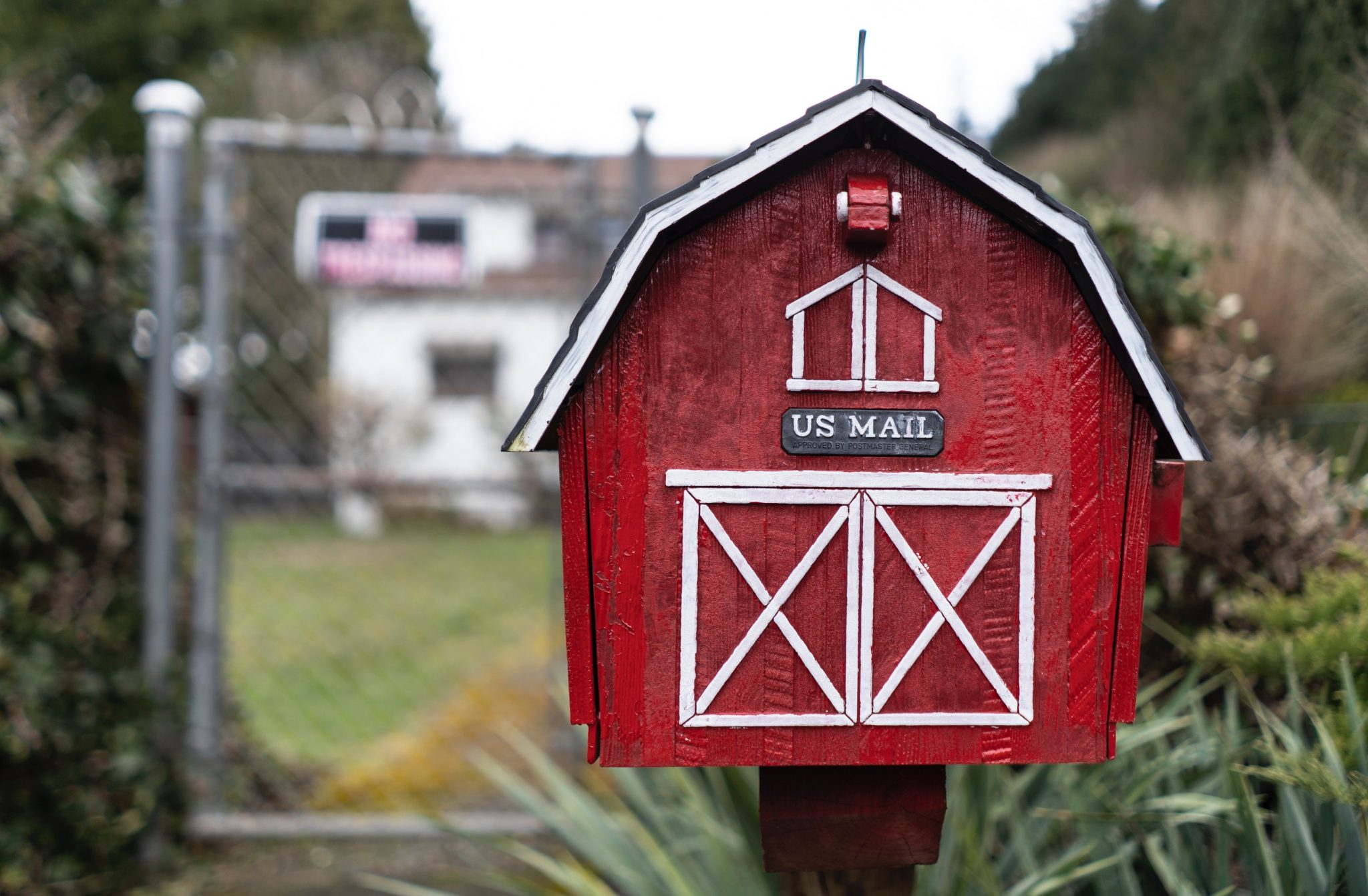 Often the first thing your guests will see is the mailbox. If you live in the county on a large piece of land, this is especially true because your mailbox may sit further away and maybe even out of sight of your home. Start things off on the right foot with this added detail of a light on your mailbox.
Dock
SEE MORE ON DOCK LIGHTING: https://prestigeoutdoorlighting.com/dock-lighting/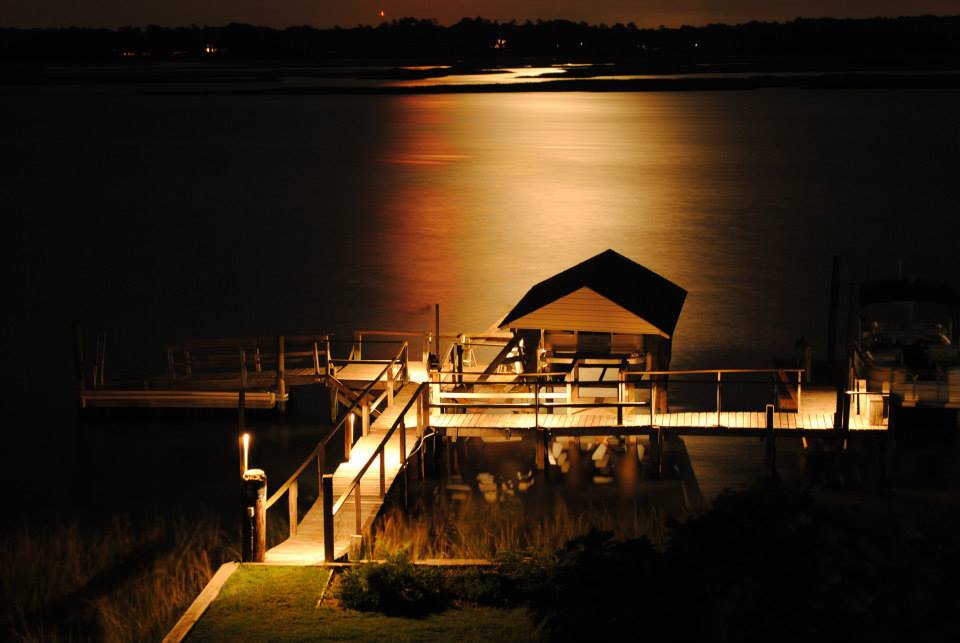 Living by the sea and even a few major bodies of freshwater, our customers often have docks on their commercial and residential properties. Prestige Outdoor Lighting has a plethora of experience in illuminating docks for your enjoyment and as a beacon back to your destination after a long trip on the boat.
Prestige Outdoor Lighting has been providing custom landscape lighting systems to homeowners in Wilmington NC, Myrtle Beach SC, Bald Head Island NC, Southport NC, Oak Island NC, Ocean Isle Beach NC, Murrels Inlet SC, Shallotte NC, Hampstead NC, and surrounding areas for a decade now. Call us today or click here for your free estimate! We are happy to complete your project in phases or all at once depending on which areas of your property you have identified as wanting to illuminate.