Every homeowner spends significant time, money and effort into creating a landscape for their gardens, walks, patios and plantings- yet gives little time to one of the most important aspects of all of this- lighting. Landscape lighting is what will help to not just highlight and illuminate, but also beautify the entire landscape and make it a sight worth beholding when the sun sets.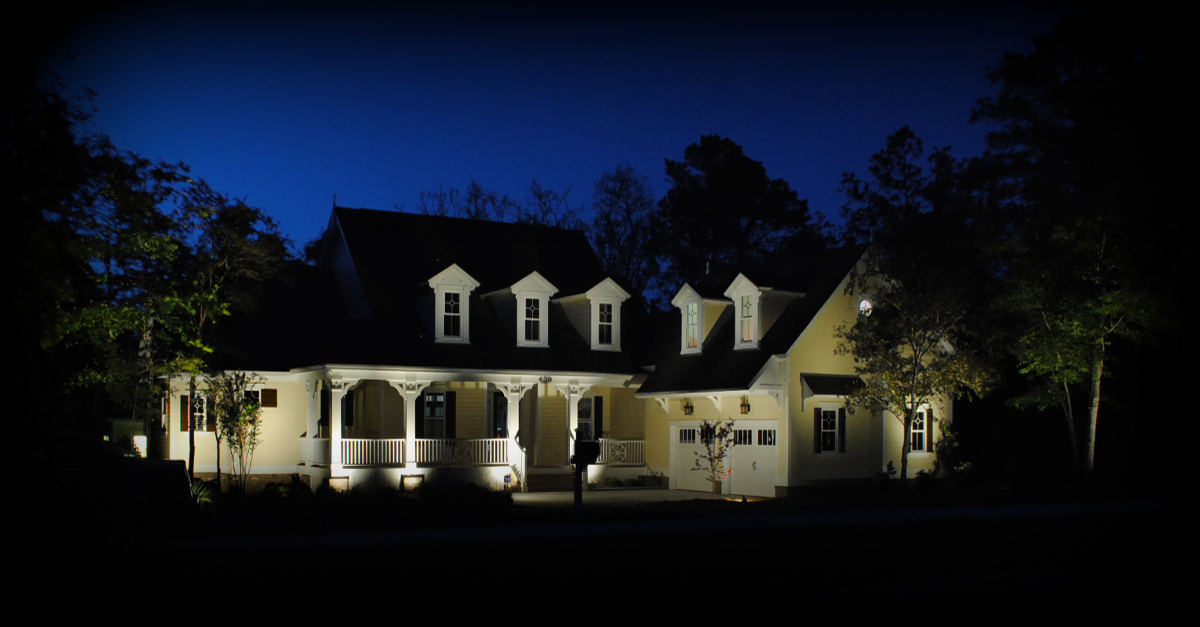 You may think of lighting up the landscape as a simple process. However, there is still a lot that you need to look at before you do the same.
A well thought-out lighting plan is how you can make your landscape an enjoyable sight after the sun sets- not just in spring and summer, but also during the fall and winters, right from inside your house. Light sources, when placed appropriately, can help you achieve a moonlight effect, highlight the focal points, illuminate patios and the paths as well as provide the entire landscape safety and a balanced lighting. If you are looking to achieve just that, then here are a few tips that you must follow as you go out to design and plan for landscape lighting.
The design comes before everything else
Just like every project that is connected to your gardens, landscape and construction, having a design and plan for placing outdoor lighting is essential. You need to find the lighting principles that need to be applied, the kinds of techniques that are to be used, fixtures, bulbs, transformers as well as the wires that will be required.
Hire a professional to help you plan effectively
Landscape Lighting and its basic principles may seem simple enough for homeowners to learn and apply on their own. However, having a landscape lighting designer involved in the project from the beginning is important, even more so in case of major projects. The expertise that they offer in planning and implementation of projects, their understanding of things such as low voltage lighting, effects of light and the various ways that can be used to provide the right kind of light intensity and amount are invaluable to all sorts of projects.
Plan and understand your goals
The most important objectives of lighting include providing you with security and safeguarding the landscape, apart from the aesthetic advantages that come with having a well-designed lighting plan. There are numerous ways to achieve each goal, and each such way and method comes with its own visual appeal. Even though fixtures are what actually hold the light source, the bulb or the light source is what makes up the most critical of decisions which the designer has to make.
Follow the five principles of lighting design, namely:
Cohesion: The plan must come make some visual sense, apart from bringing together the landscape, architectural and lighting techniques in a beautiful relationship.
Focal Points: Every unique feature that a landscape has to offer should be duly highlighted. These features could be anything ranging from a pool to statues and specimen trees, arbors and special fences.
Visual Comfort: Glaring light sources, badly placed fixtures and extra-bright bulbs make it a rather uncomfortable experience for the viewer. The lighting sources should offer the viewer with a comfortable experience, and there should be no distractions to affect the impact of the illumination.
Balance: A sense of proportion and balance to the structures, plants and every feature that is illuminated is required for creating a visual congruity. Areas of shadows and lighting should be even, and not out of balance.
Depth: Adding depth to the view of the landscape can be achieved by illuminating both close and distance features, apart from inserting elements that intrigue one to explore as well as go around the landscape.
While a lighting design plan for your landscape may seem like an activity being conducted only for installing lights on your property- it is in fact, an exercise in beautifying the landscape as well as adding an extra layer of security and safety for everyone in it.
Give Us A Call:
To learn more about how to light your outdoor living space, call us at (910) 612-1910 to schedule a free consultation, or feel free to simply fill out a contact form at our website, www.prestigeoutdoorlighting.com.
Located in Shallotte, Prestige Outdoor Lighting serves Brunswick County, Columbus County, New Hanover County, Horry County and Georgetown County. Our outdoor lighting portfolio includes projects throughout the area.